A 'Job' refers to a service or hours you provide for your clients. A job can consist of several tasks and can be assigned to different team members. For example, the following job can be divided into three tasks:
Server backup check:
Run overnight server backups
Check backup results
Report results
The Jobs module screen displays jobs in a List View or a Week View. Click on the List View or Week View button to switch between screens.
The progress bar at the top shows the number of tasks completed for each job.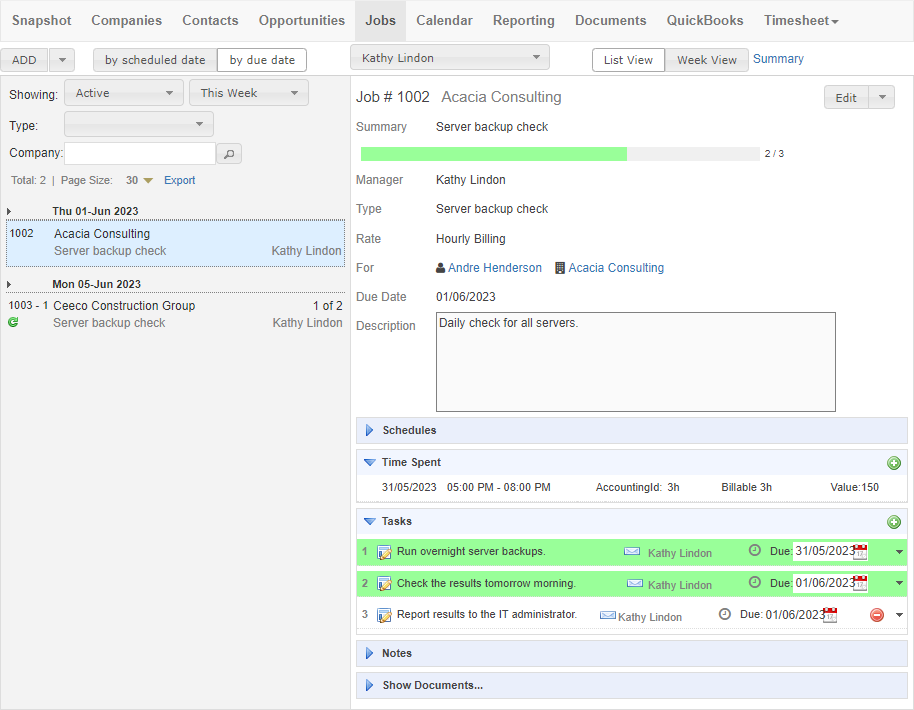 Recording new jobs and creating job templates
You can add a new job or job template by clicking the 'ADD' drop-down button.

Job templates are an efficient way to save time on repetitive jobs with the same tasks. You can predefine the job type, summary, description, assigned manager, description and rate.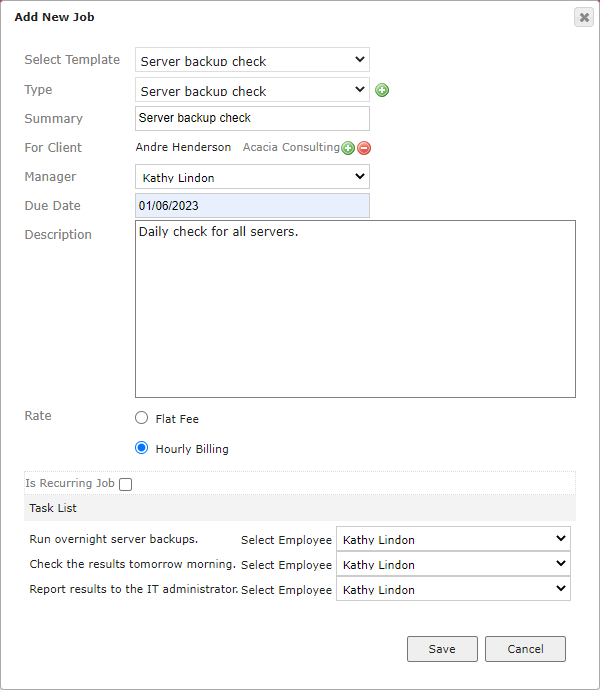 In the 'Templates' view, you can edit the job template and predefine a series of job tasks.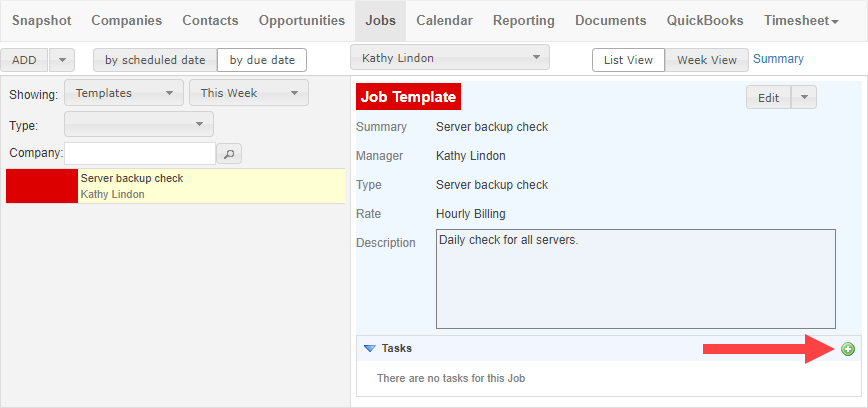 Recurring jobs
A job can also be set to recur over a specific period. For example, you can schedule it to recur every week on a Monday and select the start and end dates.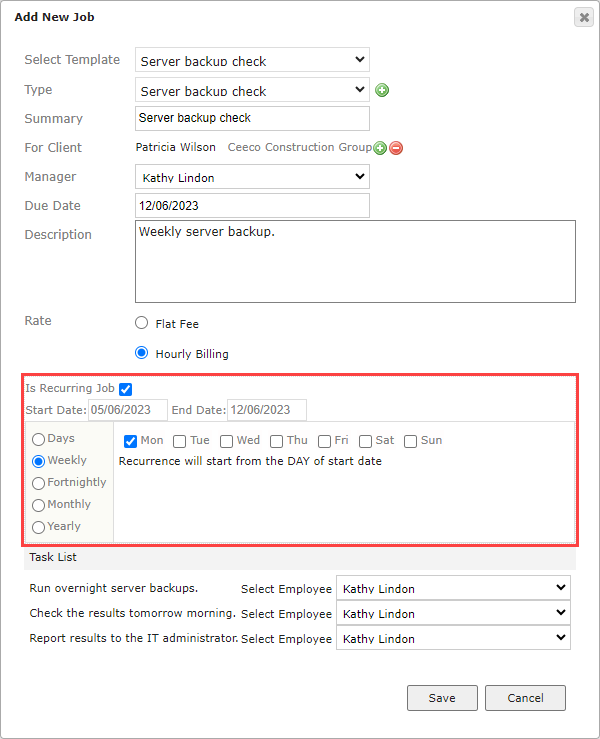 You can identify recurring jobs in the job list by the following green icon:

Track time spent on job tasks
For every job, you can record the time spent on each task. The time spent on job tasks can be divided into billable or non-billable hours (if required).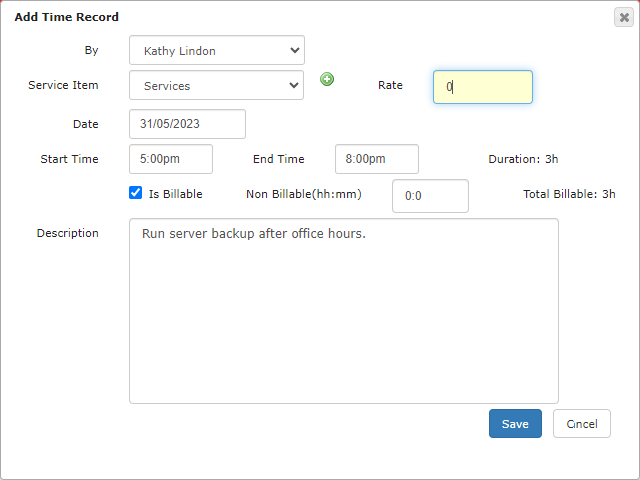 Export billable hours to your accounting system
Once you complete a job, the billable time spent on job tasks can be exported to QuickBooks or Xero from the 'Timesheet' module.