Standard data fields store basic information about your customers or prospects, such as a company name, contact name, phone number, email address etc. Custom fields allow you to tailor Legrand Cloud CRM to fit your business and store more relevant information.
NOTE: Custom fields for companies, contacts and opportunities are separate. I.e. You can only use custom fields created in the Contacts module for contact information.
How to add custom fields
Custom fields are available in the Companies, Contacts and Opportunities module. Go to the module where you would like to display custom fields and select any existing record.
Click 'Show Detail…' to expand the section and select 'Click here'.

Click on the plus (+) icon to add a new field.
You can also use the tools to configure the screen layout, such as changing the number of columns and specifying the column and label width.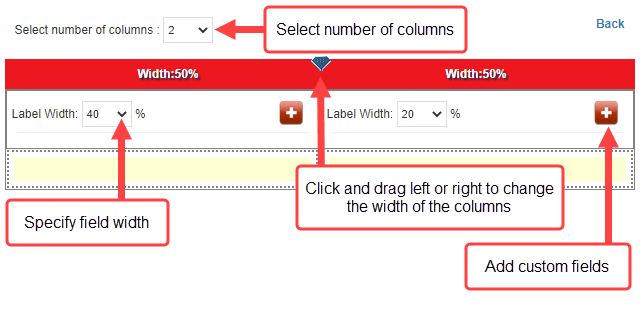 Select the type of field. You can choose a Textbox, Number, Date, Checkbox or Dropdown.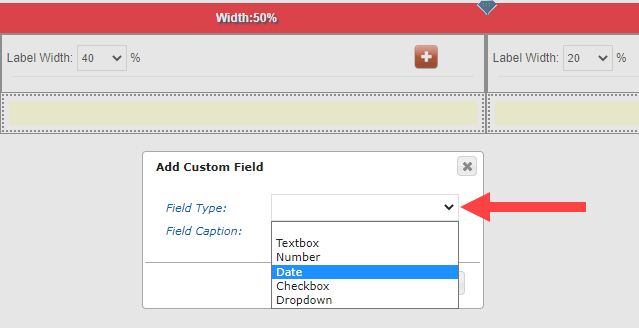 Enter a name for the field and click 'Save'.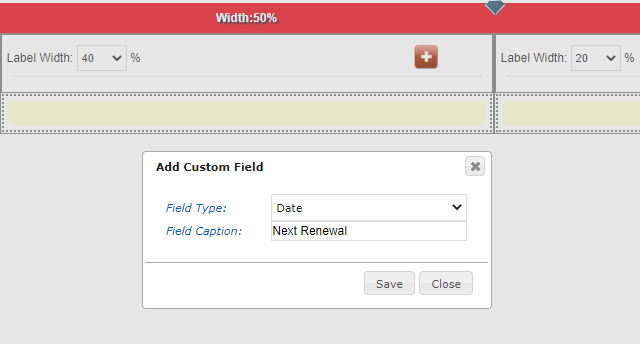 Click 'Back' to exit the configuration screen.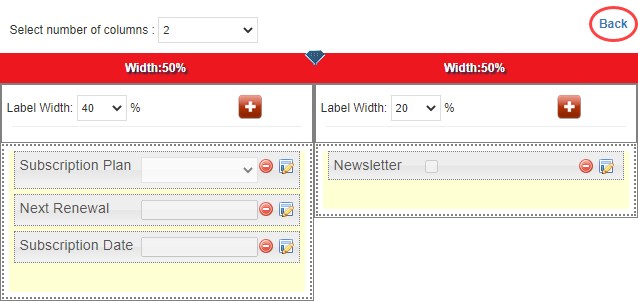 You can now record information in the custom fields.
How to record information in custom fields
Go to the module where you defined the custom fields. Select a record and click 'Edit'.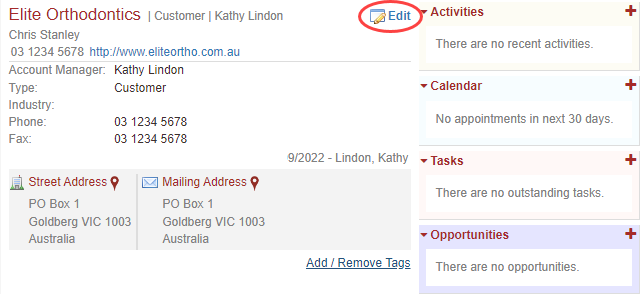 Enter information in the section below and click 'Save'.