Click the settings icon next to your username and select 'Email Signatures'.

Click 'Add New Signature'.

Enter a name for your email signature.
Enter your signature in the text box and use the formatting icons to change the text style.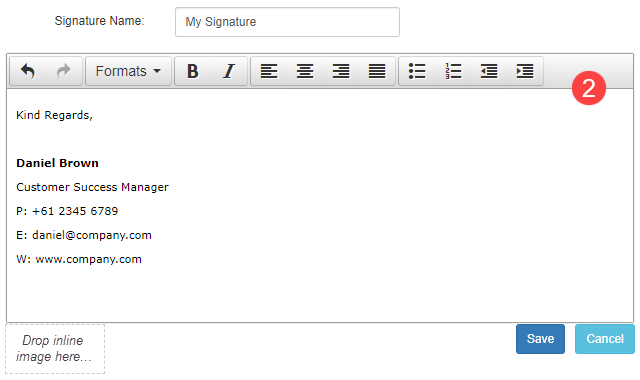 Optional: To add an image or logo, drag and drop the file on the 'Drop inline image here…' field.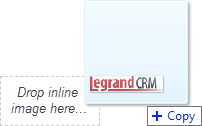 Click 'Save' once you complete your signature.