Activity Notes help you keep track of every interaction you've had with customers and prospects. Activity Notes usually relate to sales opportunities. For example, you record an activity note when you discuss the pricing with a prospect.
In the Opportunities module, use the search bar to find the opportunity and select the record.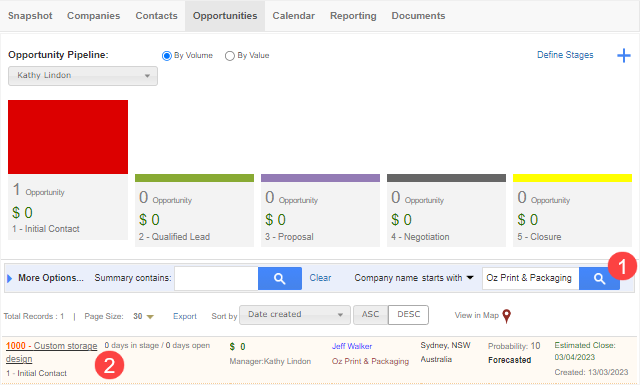 In the opportunity record, navigate to the quick access menu on the right and click the icon next to 'Activities'.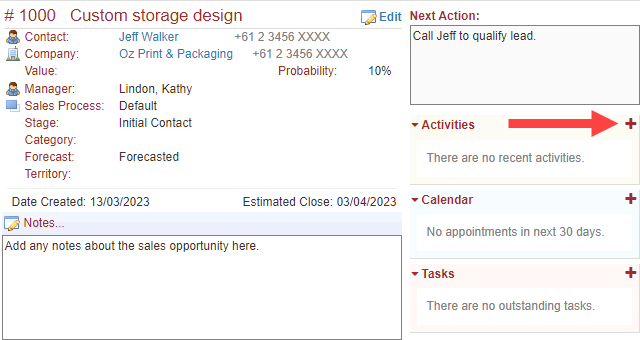 In the title, enter a summary of the activity.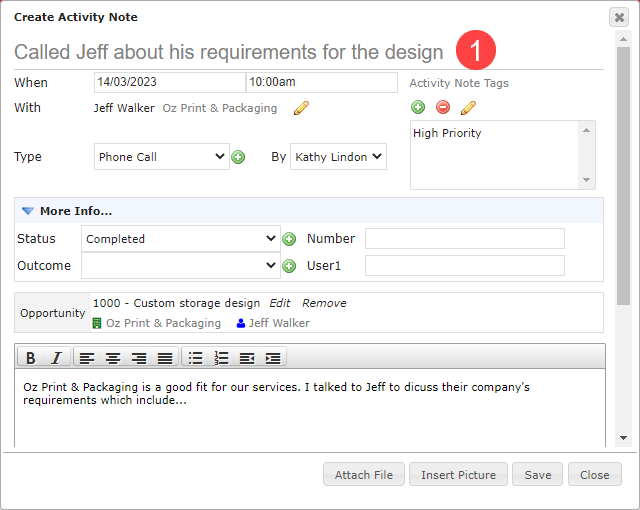 Enter additional information about the sales activity in the second section.
Legrand Cloud CRM automatically enters the current date and time. If necessary, you can change the date and time.
Select an activity type such as a phone call, email, meeting etc. The 'Type' field is configurable. Click on the green icon to define the activity type.
Optional: Use Activity Note Tags to further sort activity notes into categories. For example, you can create a tag called 'high-priority' to track important activity notes. In the Reporting module, you can filter activity notes by tags.
Optional: In the 'More Info' section, use the configurable fields to record the activity status or outcome. Click on the green icon to define the drop-down values.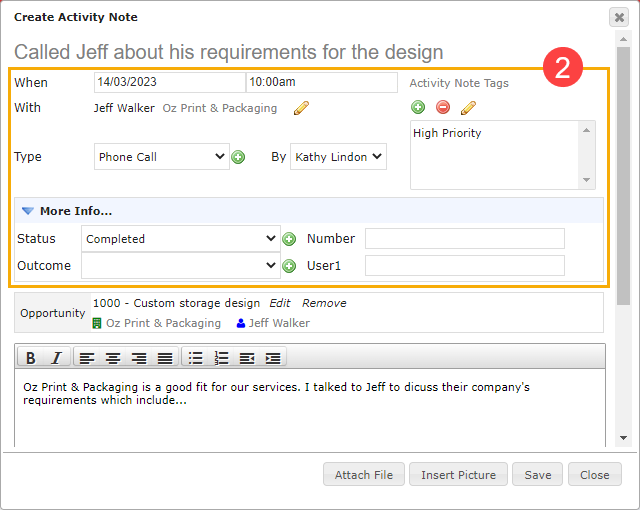 Legrand Cloud CRM automatically links the opportunity to the activity note. Check that the information is correct and continue.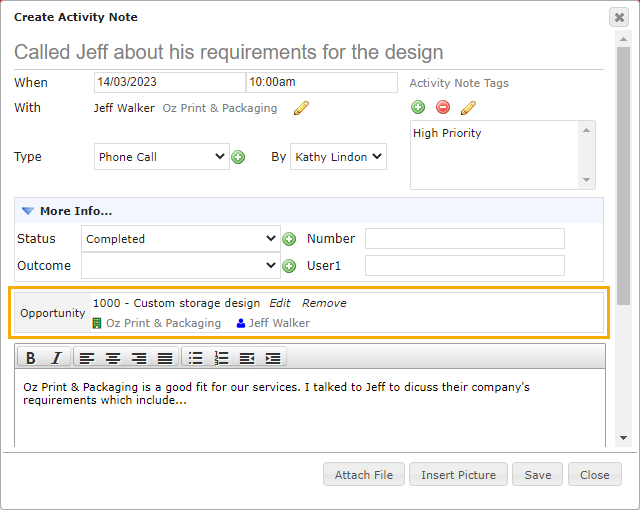 Optional: Use the text field below to enter a detailed description of the activity.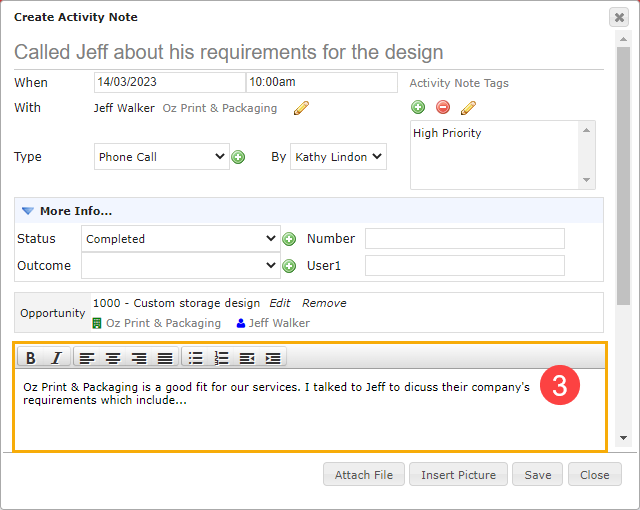 Optional: Click 'Attach files' to attach any documents related to the activity. To add images in the description, click 'Insert a picture' and upload the file(s).
Click 'Save' once you finish.