A 'User Role' contains permissions that allow your team members to access data and perform certain functions in Legrand Cloud CRM. The User Roles in Legrand Cloud CRM include:
Owner: The Owner sets up the account, has full access to CRM data and can perform all functions.
Read-Only: Users can only view CRM data.
Standard User: Standard Users can view CRM data and perform functions specified by the account Owner or Manager.
Manager: Managers have full access to CRM data and can perform all functions.
Click on the settings icon and select 'Users' to manage user roles and set permissions.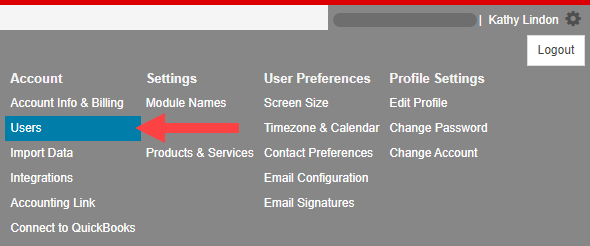 Under 'People with CRM login', you can find all the user accounts that have access to your CRM database. The list displays the user's name, email address, role, status, colour and permissions. The Owner or Manager can change user roles and permissions, invite new users, suspend users and reactive user accounts.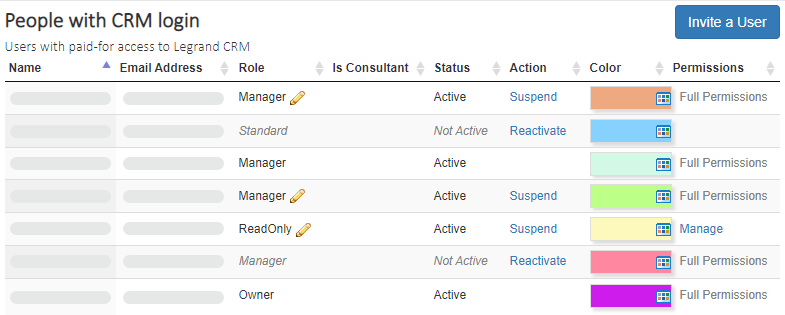 How to change a user's role
In the 'Role' column, click on the edit icon next to the user's role.

Select a new role and click 'Save'.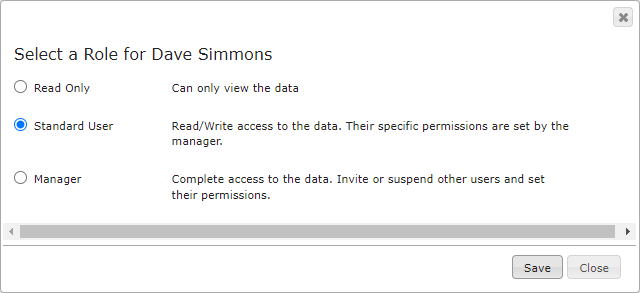 How to edit user role permissions
If you are an Owner or Manager, you can specify the permissions for a Standard or Read-Only user. In the user management screen, go to the user account and click 'Manage' under the 'Permissions' column.

Click the checkboxes to add or remove permissions and click 'Save'.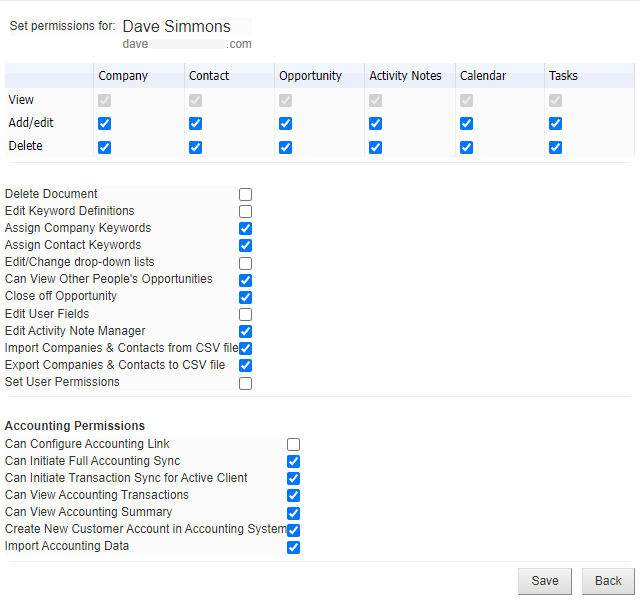 Assigning colours to user accounts
Select and assign a colour to each user account. Colours make it easy to identify your team member's scheduled activities in the Calendar module.

How to suspend or reactivate users
Suspending a user account
You may need to deactivate a user account for different reasons, such as when an employee leaves the company.
In the user management list, locate the user and click 'Suspend'.

The user's role should change to 'Read Only' and the status to 'Not Active'. The user can no longer access the CRM account unless the account owner or a manager reactivates the account.

Reactivating a user account
To reactivate a user account, locate the user account and click 'Reactivate'.