If an employee leaves your company, we highly recommend suspending their user account in Legrand Cloud CRM instead of deleting it. This way, you can retain all the former employee's interactions with customers and prospects.
To suspend a user account, click the settings icon next to your user name and select 'Users'.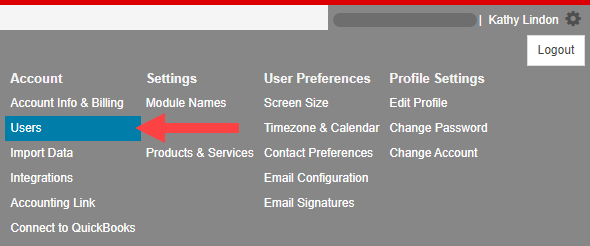 In the list of CRM users, locate the user account and click 'Suspend'.

Once suspended, the user's role should change to 'Read Only' and the status to 'Not Active'.

The user can no longer access the CRM account unless the account owner or a manager reactivates the account.