Go to the 'QuickBooks' module in Legrand Cloud CRM.

Select 'Import Products Services'.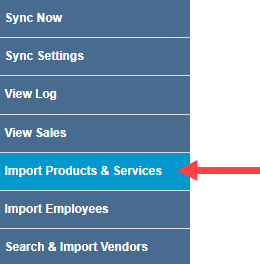 A pop-up confirmation should appear once the process is complete.
You can access the list of products and services in Legrand Cloud CRM via the administration panel. Click on the Settings icon to open the administration settings and click 'Products Services'.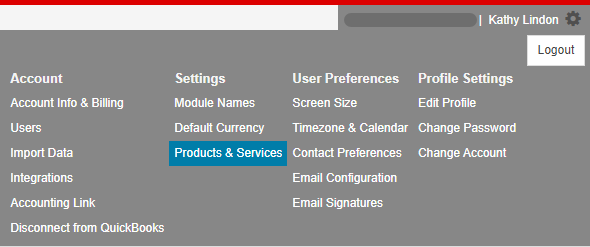 You can view the product type, name, category and price. The chain icon indicates that the product or service is from QuickBooks Online.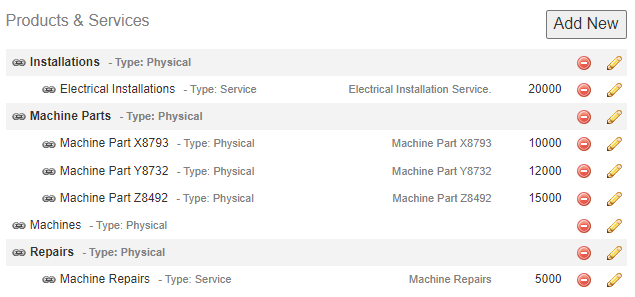 You can also manually add products or services that you sell to customers in Legrand Cloud CRM. Click on 'Add New', type in the product details and save.