Go to the Companies or Contacts module and select the accounting contact for the account. The accounting contact is the person who receives the invoices.
In the 'Actions' list, click 'Create in QuickBooks'.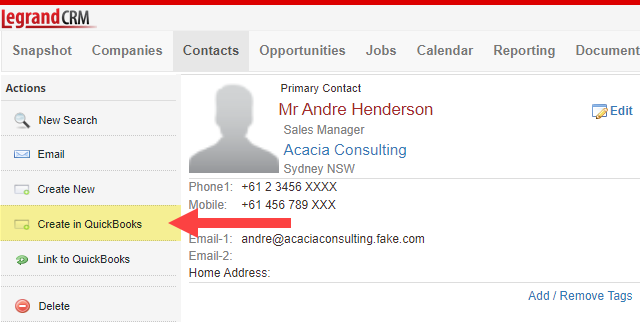 Click 'OK' to confirm.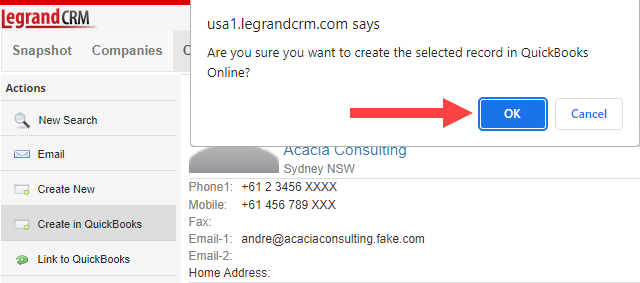 A confirmation message should appear once it is complete.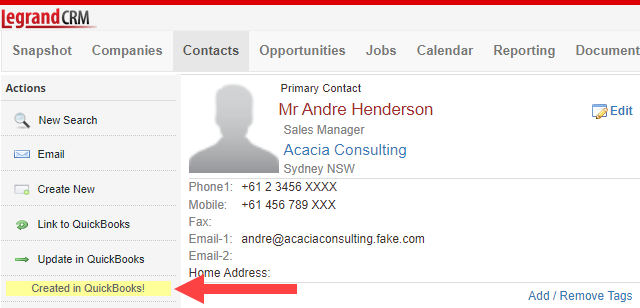 When you create a customer in QuickBooks Online, Legrand Cloud CRM transfers the company name, phone number, fax number, website, street address, mailing address, and the accounting contact's information (for invoicing purposes).
NOTE: If you transfer a standalone contact into QuickBooks Online, QuickBooks will use the contact's home address as the billing and shipping address. A 'standalone contact' refers to a contact that has no association with a company in Legrand Cloud CRM.