Two-factor authentication (2FA) provides an additional layer of security when you sign into Legrand Cloud CRM. The process requires two forms of verification, one factor being your email and password, and the second, a one-time security number generated by an authentication app on your mobile phone. You can download the Google Authenticator or Microsoft Authenticator app to generate the security number to sign in.
When the account owner enables 2FA, every user is required to use 2FA to sign in. The following instructions demonstrate how to enable 2FA.
Enabling two-factor authentication
Click the settings icon next to your name and select 'Account Info & Billing'.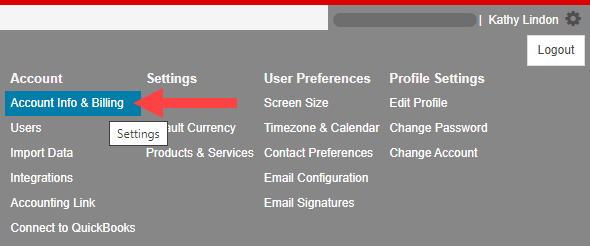 Navigate to the 'Login & Security' tab and click 'Enable'.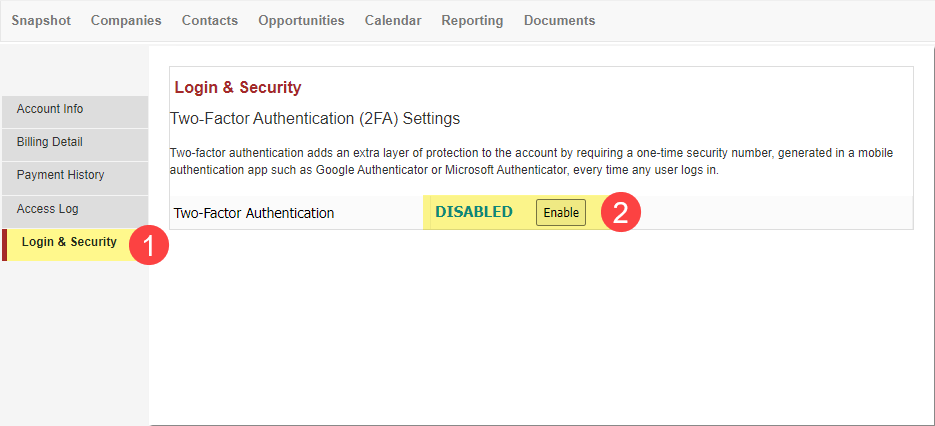 Click 'OK' to confirm.
You can log out once you enable 2FA.

The next time you sign in, click 'Set up Two-Factor Authentication (2FA)' and follow the instructions to register Legrand Cloud CRM on your authenticator app. Once you register Legrand Cloud CRM for 2FA on your app, use the security number to sign in.