Go to the Opportunities module and click 'Define Stages' in the top right corner.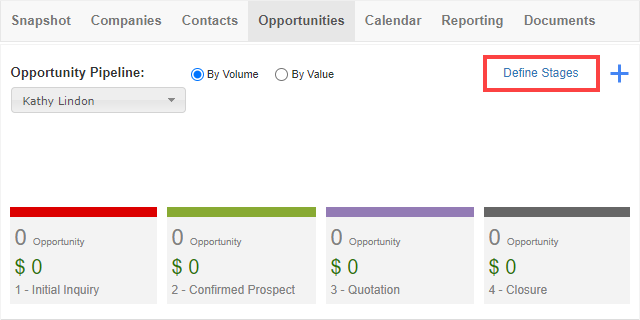 Edit or delete default stages
Click the edit icon to change the default stage names. Alternatively, use the red icon to delete any stages.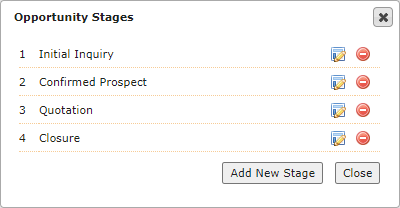 Add new stages
Click 'Add New Stage'.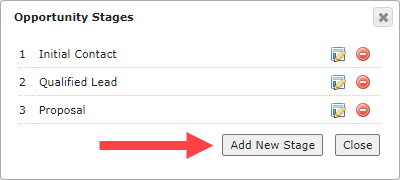 Enter a name for the stage and click 'Save'.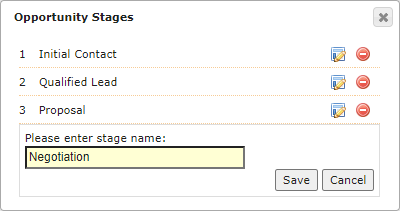 Repeat the process to add new stages and select 'Close' once you finish.