Contacts are employees or individuals associated with a company who has a relationship with your business. There are multiple ways to create new contacts in Legrand Cloud CRM.
1. Creating Contacts from the Contacts Module
Go to the 'Contacts' module and click on the plus icon on the right.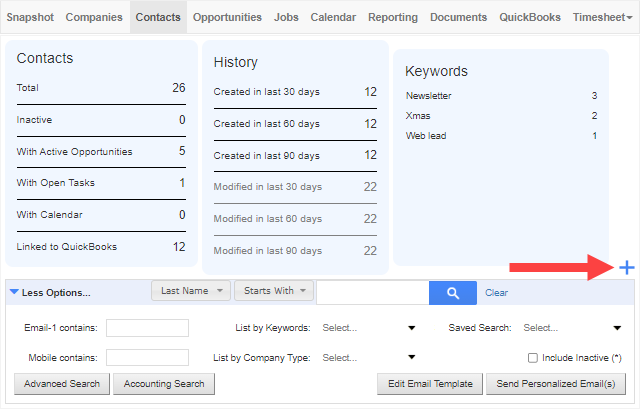 Enter the contact's details in the form. Select 'Change' in the company details section to link an existing company. You can also tick the checkbox to assign the contact as a primary contact for the company. Click 'Save' once you complete the form.
NOTE: If you have not created a company, click here to find out how to create a company. Alternatively, you can leave the company details empty and save them as a stand-alone contact.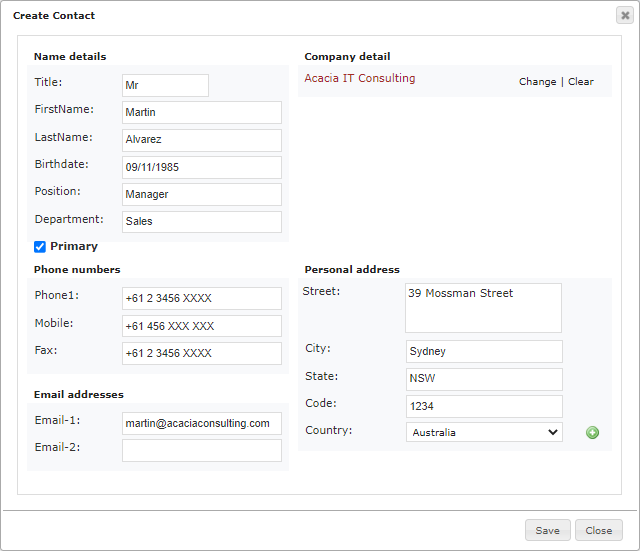 2. Create New Contacts from the Actions Menu
When you select an existing contact, you can create a new contact record in the Actions menu. Select 'Create New'.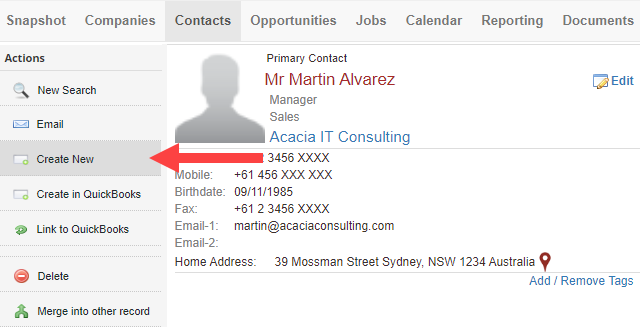 The company details from the existing contact automatically link to the new contact. Enter the rest of the contact details in the form and save.

3. Add Quick Contact to a Company
Go to the 'Companies' modules to add a quick contact to a company. Select the company and click 'Add Quick Contact' from the actions menu.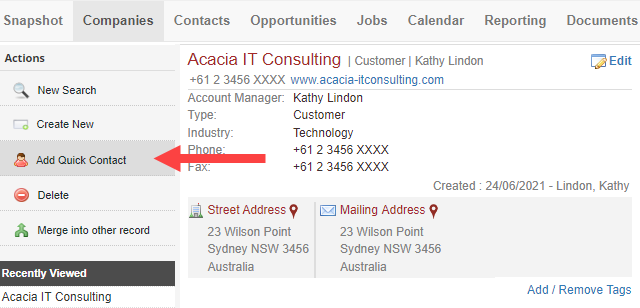 Enter the company contact's details in the form and click 'Save'. You can edit the contact from the 'Contacts' module to add more information.