Click the settings icon and select 'Accounting Link'.
NOTE: The QuickBooks Online Integration is only available for users on the Standard and Premium plan. Click here find out more about the Legrand Cloud CRM plans.
Click on the 'Accounting Application' drop-down and select 'QuickBooks Online'. Click 'Save' then select 'Connect to QuickBooks'.

Legrand Cloud CRM will direct you to a new tab prompting you for your QuickBooks Online login details. Enter your QuickBooks Online account login details to sign in and verify the connection.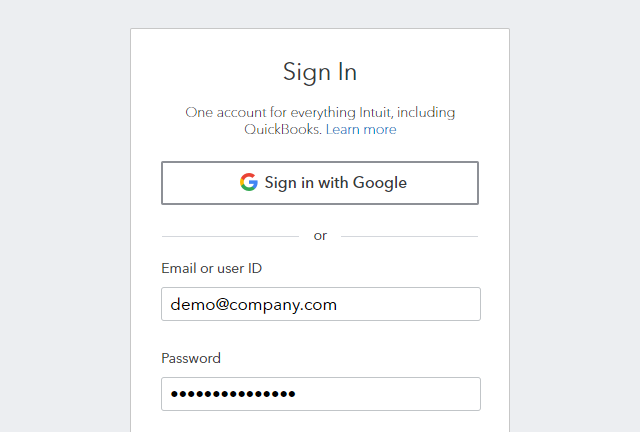 If you are already logged into QuickBooks Online, click 'Connect' to verify the connection.
Congratulations! Legrand Cloud CRM and QuickBooks Online are now connected! You can now proceed to set up your sync settings and transfer data from QuickBooks Online into Legrand Cloud CRM.