Tags are unique identifiers used to segment Companies or Contacts into lists. For example, you can use tags to create contact lists for your mailouts.
Note that tags used in the Contacts module are separate from the Companies module. Go to the Companies module to create company tags.
How to create a tag
Go to the Contacts module to select a contact. In the contact record, click 'Add/Remove Tags'.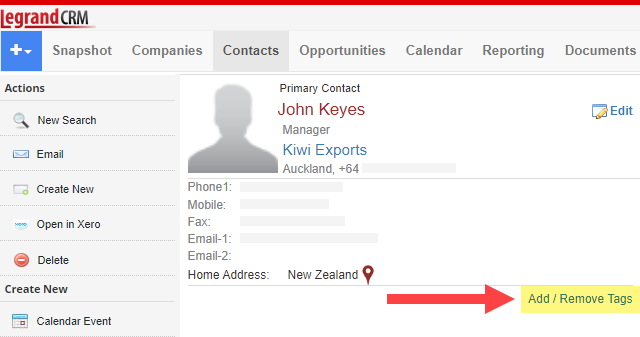 NOTE: Adding new tags and assigning them to contacts are subject to user role permissions.
Click 'Add New Tag'.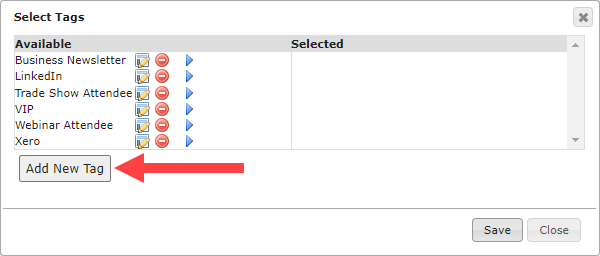 Enter a name for the tag and click 'Save'.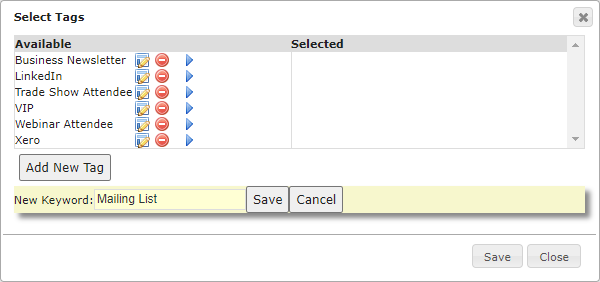 How to tag a contact
Click the blue arrow to assign a tag to the contact.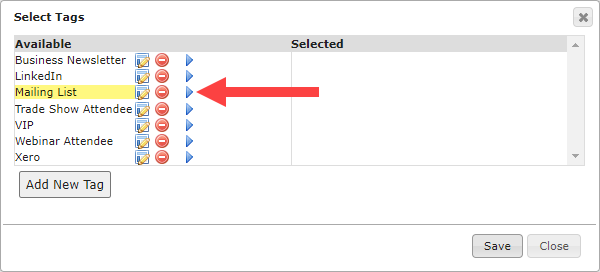 Tags assigned to the contact appear in the 'Selected' list.
Click 'Save' once you assign the tags.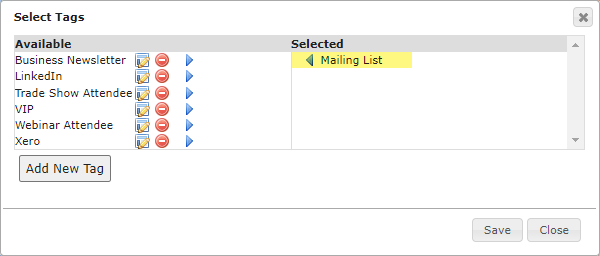 Tags assigned to a contact are displayed within the contact record as shown: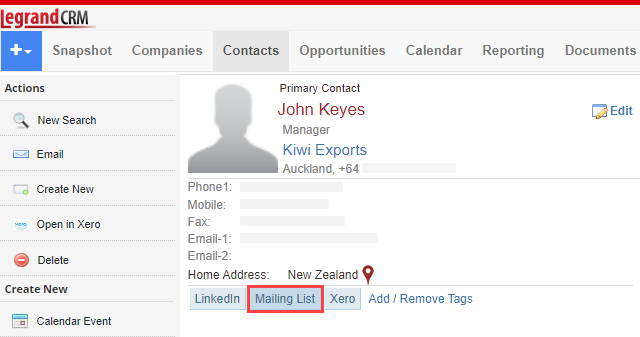 How to filter contacts by tags
Option 1: Go to the Contacts module and select a tag from the list of Keywords.
Once selected, Legrand Cloud CRM instantly displays all the contacts within the list.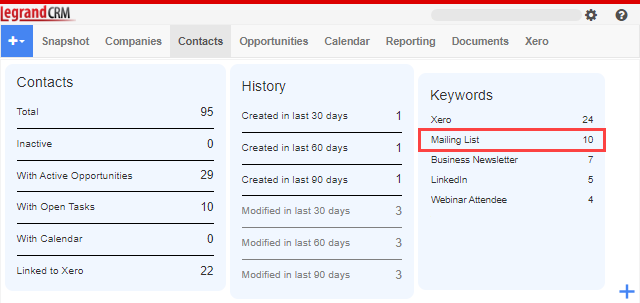 Option 2: Alternatively, click on 'More Options'.

Click the 'List by Keywords' drop-down and select a tag.